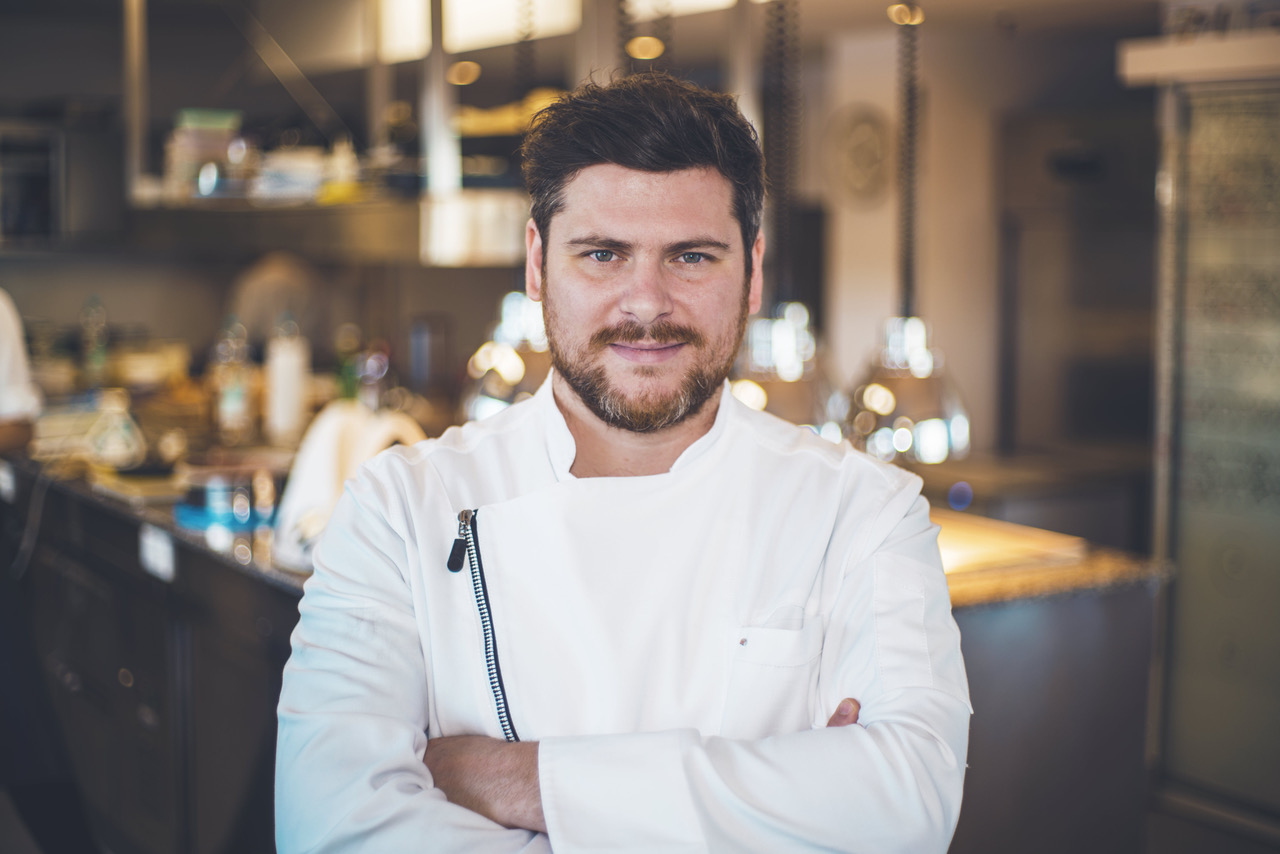 BAYLEAF COLOGNE
"The most culinary bar in Cologne"
The Bayleaf is a high-quality cocktail bar and at the same time a restaurant offering fine dining and tapas.
Our reputation as the most culinary bar in Cologne rushes ahead. (Carsten Henn, KStA, November 2016) Thus, we are concentrating on the concept developed by owner Daniel Gottschlich (Ox & Klee) in 2016 to open the Bayleaf: Foodpairing – the combination of fine dining dishes with high-quality cocktails.
"Der Feinschmecker" wrote in February 2017:
"Daniel Gottschlich implemented his plan in 2016 and is now one of the pioneers in Germany who combine cocktails with high-quality dishes"
Daniel Gottschlich (owner)
Special im Bayleaf
Have you heard about our fall winter series? In the cold season we warm you up with the creations of our barman Michael Elter.
Bartender's Choice
Lobster Burger
Truffles Fries
Zwicki the Lobster-Burger
With juicy lobster, black bun, pak choi and lime cream. In addition, hand-cut French fries with black Perigord truffle.
Everything for only 38,00 Euro.
Bayleaf Food
Food Pairing Menu from 6.30 pm
The Bayleaf is one of the first bars in Germany dedicated to the topic of food pairing. This is the combination of flavors in food and cocktails. Michael Elter creates fine cocktails with seasonal ingredients to fine dining dishes from the forge of the star kitchen of Ox & Klee.
Bar Snacks from 5 pm
Here you will find small and large snacks, perfect as a companion for our cocktails. We attach great importance to the quality of the products. Just after work or for the late evening hours, our bar snacks are always a treat for the palate.
Drinks
Whether classic or avangard, you decide!
Our bar chef Michael Elter prepares all cocktails at the Bayleaf with fresh products, homemade liqueurs and specially prepared syrups. All juices are freshly squeezed. Through his years of experience as an IHK bar master, he is able to present classics, personal creations and also alcohol – free cocktails in a top quality to our guests.
Our bar menu offers not only cocktails, just have a look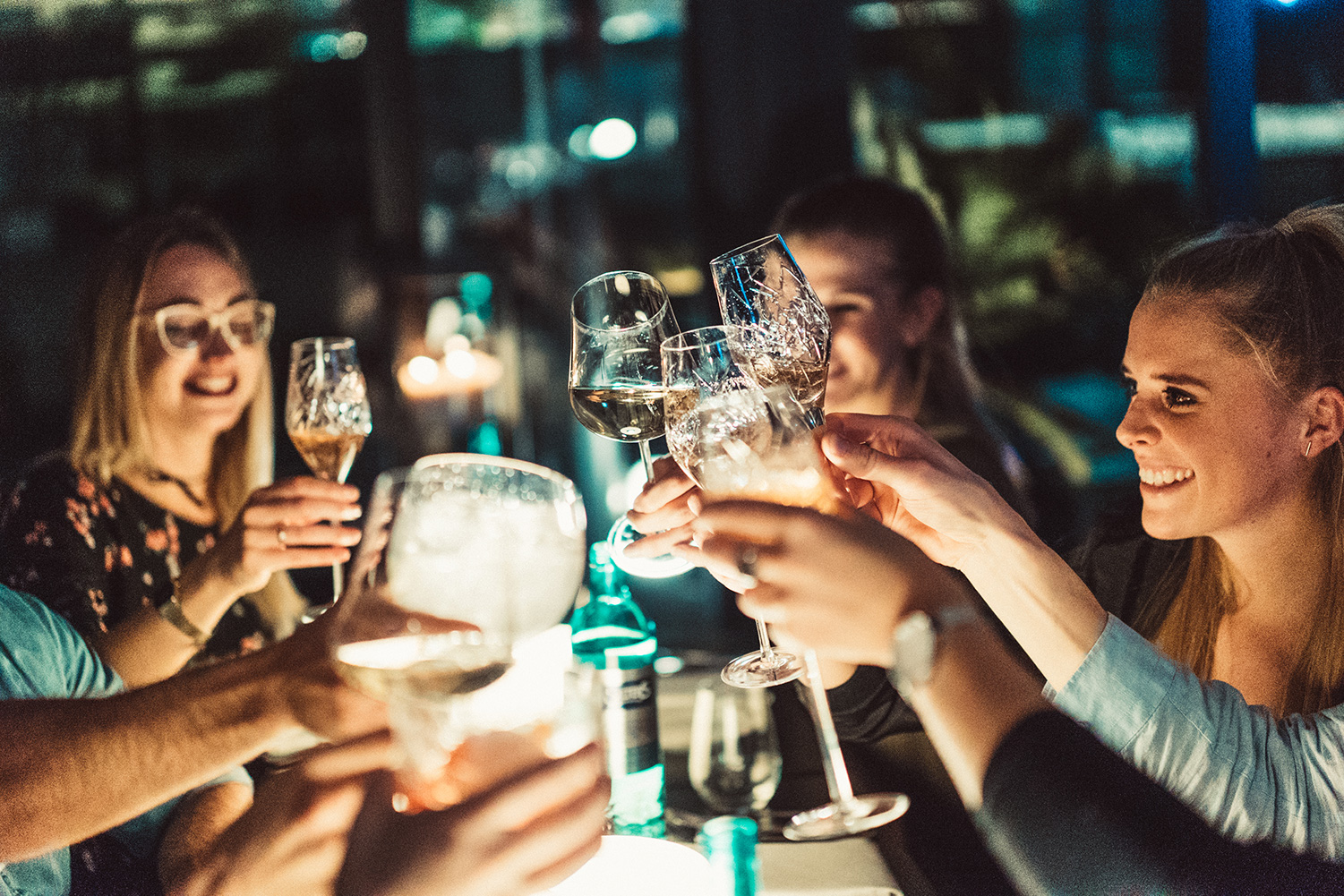 Celebrate at Bayleaf
Whether company event or birthday
Bayleaf is a great place to celebrate. Enjoy a set menu with up to 40 persons or a flying buffet with up to 60 people. Should it be a party with DJ? In addition to our interior you can also rent our terrace.
We would be happy to make you an individual offer! Please send us an e-mail veranstaltung@bayleaf.cologne or call us: +49 221 / 16956601
Directions
Enter the address "Im Zollhafen 18, 50678 Cologne" in your navigation system. It will lead you through the underground garage directly under the crane house. Continue 10m further in the blue area and park at numbers 2086-2105 or opposite at 2130-2147. Leave the parking lot via the entrance 2.04.
Contact
Kranhaus 1 – Middle crane house
Im Zollhafen 18, 50678 Cologne
Tue – Fr from 5:00 pm – 12:00 midnight / kitchen from 6:30 pm – 10:00 pm
Sa from 6:00 pm – 01:00 am / kitchen from 6:30 pm – 10:00 pm
Before and after the kitchen time, we always serve our bar snacks
info@bayleaf.cologne
+49 221 / 16956601
(by phone from 6 pm)